Adding Services in Version 6
Use the Services page to record services delivered for your client. The client must be enrolled into a project and that enrollment must be locked and verified in order to record services. All domains associated with the active enrollment will be available on the page.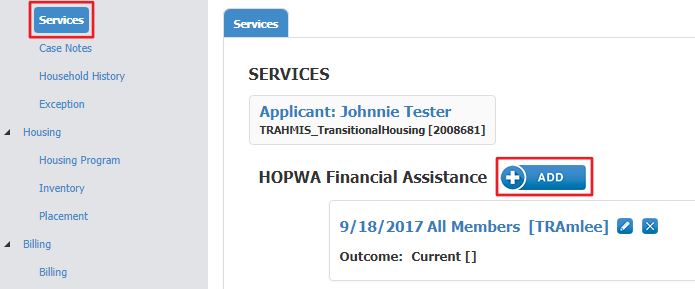 How to create a new service:
Click 'Add' next to desired Domain
In Popup Services Window:

Select Staff and Date
Enter Comments if needed
Select Outcome achieved if applicable
Select all Members or Individual (when Individual is selected, listing of Household members will display)
Select Service – change Unit Amount if needed.

After you save, the Service(s) will be displayed in on Services tab.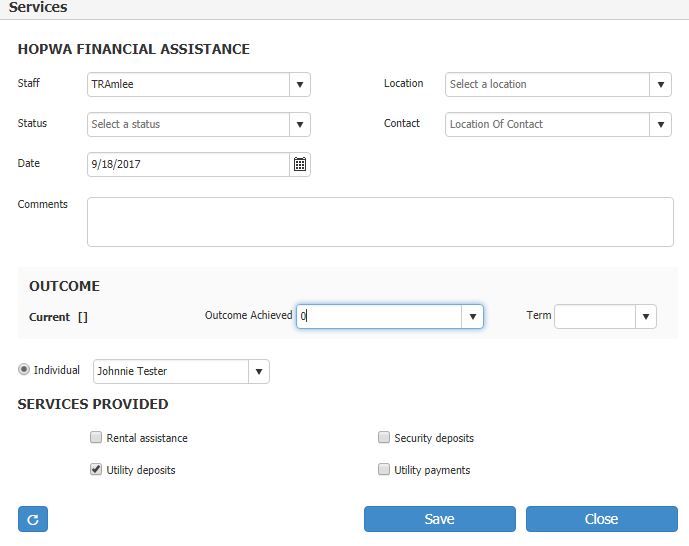 Schedule Services:
Recurring Services can be scheduled.
Click Schedule button
In Schedule popup window

Select Start and End Date

Fields will change depending on selection
Select remaining scheduling data and then save.
All Services recorded will be displayed next to appropriate domain.